An Imaginary Museum from David, Guéricault, Goya, de La Tour to Bacon, Picasso, Richter…
July 11 – October 18, 2015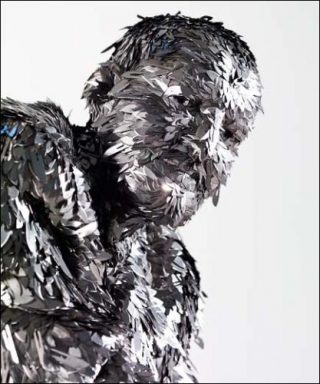 The exhibition, entitled "Patrice Chéreau, An Imaginary Museum, will be the first to pay homage to this giant of theatre, opera and film who, since his death in October 2013, has become a national icon in France.
In association with the IMEC (Institut Mémoire de l'Édition Contemporaine), to whom Chéreau donated his personal archives, Eric Mézil suggested, in his capacity as curator of the exhibition, an itinerary associating his notes, sketches and filmed interviews with works of art from various periods, with a predilection for the grand masters of the Romantic movement, including Delacroix, Géricault, Ingres, Chassériau, and for 20th century masters, from Giacometti, with the Portrait of Jean Genet, to Anselm Kiefer and his evocations of Richard Wagner, and from Francis Bacon to Cy Twombly who, like Chéreau, grasped the essence of Greek tragedy.
Theatre, film and opera, the three themes associated with Chéreau's polymorphous œuvre will, of course, be covered in detail both in the exhibition and the catalogue. But the approach characterizing the exhibition will consist of submerging the visitor in the artist's world; every room in the exhibition will represent a digest of his obsessions and passions; the man of the theatre's writings will be used to illustrate his three preferred artistic fields, describing his political engagement, the AIDS years, the relationship between love and the body, and his passion for classical and contemporary history.