Sas de contamination
24 September 2022 – 15 October 2023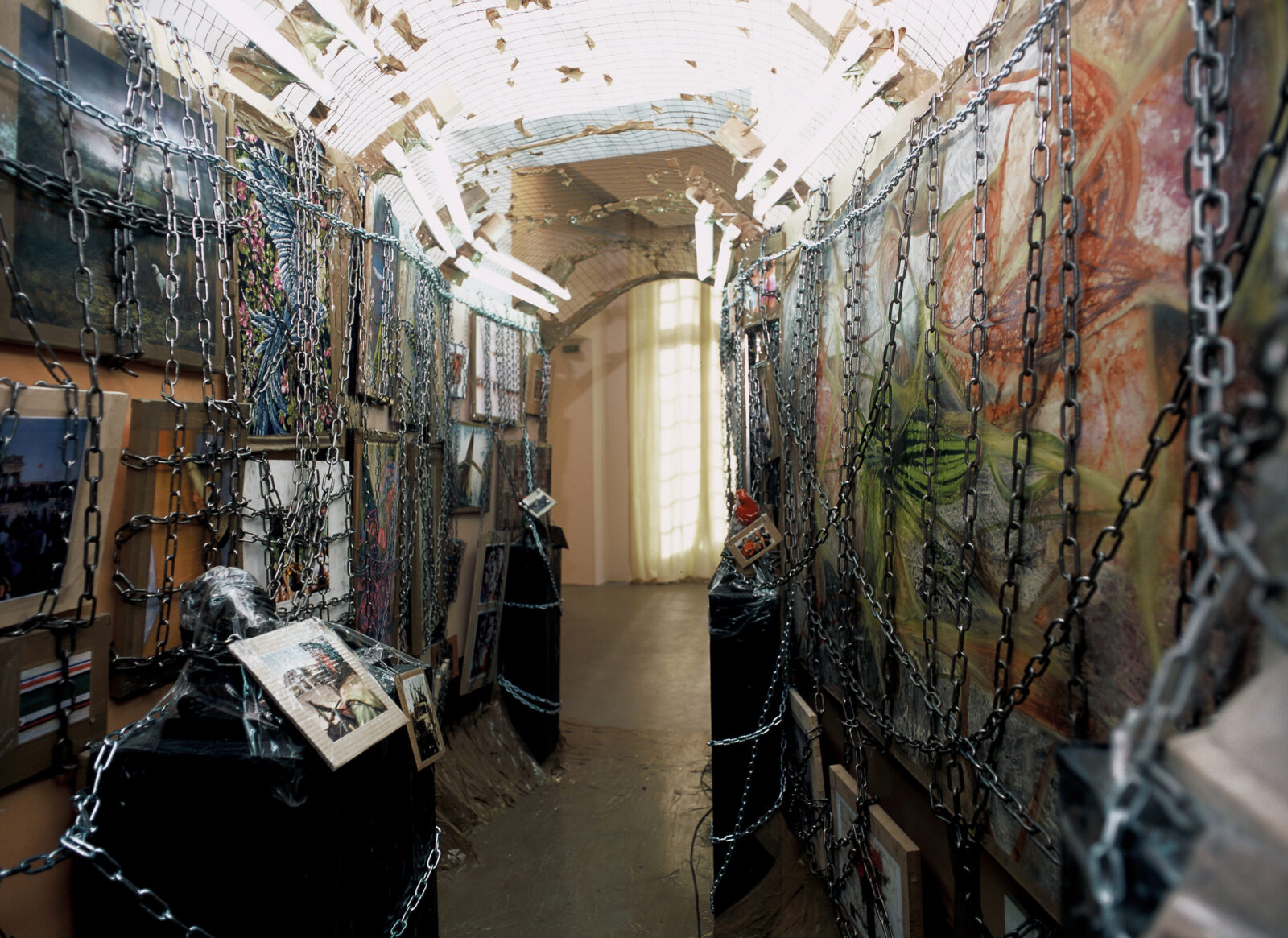 The reactivation of a major work from the Collection Lambert's collection
On the occasion of the exhibition born from the project "our museum", the Collection Lambert exhibits Thomas Hirschhorn's work, "Sas de contamination", created especially for its inauguration in 2000 and never shown again for 22 years.
Constantly questioning the role of art in our society, Thomas Hirschhorn has created an installation that can be understood as an architecture that the viewer penetrates and experiences.
Conceived to be presented from the first rooms of the building, this corridor made of metal and tape is thought as a true Sas of contamination to art. A multitude of elements from everyday's life are accumulated in there, like the result of an improbable archaeological excavation of the present world.
In the same way that the intimate objects of the participants infiltrate the museum and become works of art, Hirschhorn's installation blurs the border between art and reality.
The curatorial team, who wished to mobilize this work, so much so that it echoed the approach deployed, will participate in the assembly of the airlock and will dialogue with the artist who will travel to Avignon to reactivate his work.